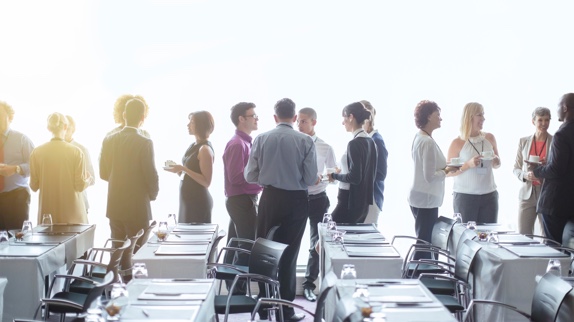 Recording now available: Specialty pharmacy insights
In case you missed it, the recording is now available for our webinar about payer and provider insights on specialty pharmacy. In this session, pharmacy experts provided insights about operationalizing specialty medications from the payer and provider perspectives.
Key points
On the rise
Specialty medications overall accounted for 51% of spending in 2022, with a mix of both infusion and self-administered therapies. Over the past several years, self-administered specialty medications continue to grow based on new medication approvals and several other factors.
Some top-ranking agents in the retail and community pharmacy space – such as semaglutide – are now ranked in the top spend drugs among Vizient pharmacy program participants.
0
Growth in spend on semaglutide among Vizient pharmacy program participants, April 2021 – March 2022 vs. April 2022 – March 2023
Optimize revenue for specialty medications
Given the mix of infusion, specialty and retail medications in the top spend basket, health systems need to ensure their teams are positioned to manage both medical and pharmacy billing nuances, provide support for prior authorizations and patient financial assistance in multiple settings and leverage 340B status, manufacturer co-pay assistance and external foundations to optimize health system revenue for these separately reimbursable medications.
Some of the growth we are seeing in specialty is coming from the autoimmune and inflammatory diseases therapeutic class, which represents more than 20% of Vizient pharmacy program participant purchases as well as in cardiometabolic conditions including cardiology, diabetes, and obesity. Learn more in the latest Pharmacy Market Outlook.
Autoimmune and inflammatory diseases
Autoimmune disease can affect the body in many ways including the slow destruction of specific types of cells, tissues, organs, joints or the promotion of excessive growth in organs resulting in their inability to properly function.1
The total Vizient pharmacy program participant spend for therapies treating autoimmune and inflammatory conditions is accelerating. Five medications in this category are now in the top 10 medications by total spend. Adalimumab (Humira) has dominated the conversations for these disease states due to its longstanding number one ranking.
The launch of adalimumab biosimilars in January 2023 marked the end of a 20-year competition-free period for Humira and has generated much excitement regarding its impact on pharmaceutical company pricing as well as payer influence on biosimilar uptake. Adalimumab-atto (Amjevita) launched first with two products, one 5% less and the other 50% less WAC cost than equivalent Humira presentations.
Other agents with biosimilar availability in the autoimmune and inflammatory therapeutic classes include infliximab and rituximab. Since the introduction of their biosimilars in 2016 and 2018, respectively, utilization continues to grow and represents around 50% of the market share of each product.
Read more about autoimmune and inflammatory disease medications and the pipeline in the Pharmacy Market Outlook.
Cardiometabolic diseases
Cardiology
Heart disease continues to be the leading cause of death in the United States and has an annual cost of $226 billion.2 Despite the increased awareness, treatment and emphasis on preventative care, cardiovascular disease (CVD) continues to rise in the United States. Historically, spend has been dominated by generics, but recent approval of novel medications in conjunction with preventative therapies have increased the provider spend for medications in the cardiovascular setting. Prevention for CVD includes treating associated risk factors such as obesity, diabetes and hypercholesterolemia.
Read more about cardiology novel medications and the pipeline in the Pharmacy Market Outlook.
Diabetes agents — More drugs and more spend
The development of medications for the treatment of diabetes continues to focus on improving glycemic control for both type 1 and type 2 diabetes and for delaying the onset or preventing the disease. The first drug indicated for the delay of onset of type 1 diabetes was FDA approved in November 2022, teplizumab-mzwv (Tzield). This agent binds to the immune cells that attack insulin-producing cells and was shown to decrease the proportion of patients diagnosed with stage 3 type 1 diabetes (45% vs. 72%).3 The WAC price for a 14-day course of teplizumab-mzvw is approximately $193,000.
Many currently approved products in this class are in clinical trials for additional indications. Empagliflozin is pending approval for chronic kidney disease, liraglutide is seeking approval for improving glycemic control in type 1 diabetes as well as for polycystic ovarian syndrome (PCOS) and tirzepatide. These added indications will continue to drive utilization and spend in this category.
Read more about diabetes including cost cutting for insulin products in the Pharmacy Market Outlook.
GLP-1: Increase in weight loss, blood sugar control and dollars spent
Obesity is at an all-time high in the United States, with the CDC stating prevalence of obesity in adults is 41.9% and 19.7% in children and adolescents.4 With obesity reaching epidemic portions, it should be no surprise that the GLP-1 class has seen a momentous increase in utilization and spend. News outlets and social media posts continue to drive public awareness of this new class of medications. Additionally, semaglutide was granted an indication for pediatric obesity and subsequently implemented in national guidelines. The collective awareness of this class of medications will propel utilization to new levels.
Semaglutide (Ozempic) was first introduced to the U.S. market as a subcutaneous product in December 2017 for the treatment of adults with type 2 diabetes. Since that time, additional semaglutide products have been approved for indications in cardiovascular risk reduction (Ozempic), the treatment of obesity in patients 12 years and older (Wegovy), and as an oral formulation for the treatment of adults with type 2 diabetes (Rybelsus).
Semaglutide has had a 135% increase in Vizient pharmacy program participant spend since the Summer 2022 Outlook and currently ranks within the top 10 in overall spend. This drastic increase in semaglutide utilization led to supply chain disruptions in the fall of 2022, highlighted in the Winter 2023 Outlook. Despite the supply chain interruption, each of these products has seen tremendous growth in sales (see chart).
Read more about GLP-1 agents in the Pharmacy Market Outlook.
Check out the top 15 non-acute care drugs by spend
Rank
Generic name
Brand name
4
Denosumab
Prolia, Xgeva
9
Semaglutide
Ozempic, Rybelsus, Wegovy
10
Daratumumab-hyaluronidase-fihj
Darzalex Faspro
11
Risankizumab-rzaa
Skyrizi
12
Bictegravir / emtricitabine / tenofovir alafenamide fumarate
Biktarvy
15
Pegfilgrastim
Neulasta
Source: Source: Vizient pharmacy program participant data, April 2022-March 2023
P = Provider-administered infusion or injection R = retail S = specialty
Note: IVIG is not listed in the above ranking due to its widespread use in both the acute and non-acute care settings. However, rough estimates based on class of trade purchases would rank it between pembrolizumab and denosumab at fourth overall based on total Vizient pharmacy program participant spend.
Speak with our team of experts to learn more