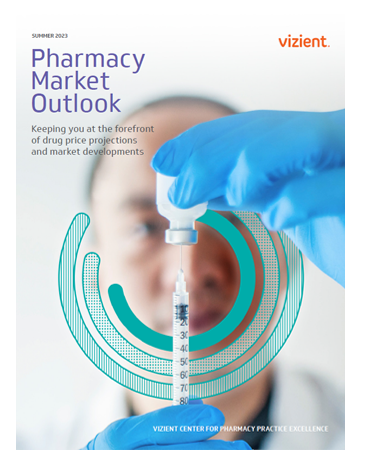 Gain access now
Download the latest drug budget forecasts and market insights to prepare your 2024 pharmaceutical budget.
This report contains data you can put into action.
Provide your information and download it now.
Where to focus in 2024
Biosimilars make up almost
25% of spend
In spaces where there is an originator biologic, biosimilars now make up almost 25% of spend. Find out when — and why — we expect to see the impact of biosimilar adalimumab and other biologics on pharmaceutical spend in our latest forecast.
0.00
Projected overall drug price inflation rate for Jan. 1 — Dec. 31, 2024
Speak with our team of experts to learn more